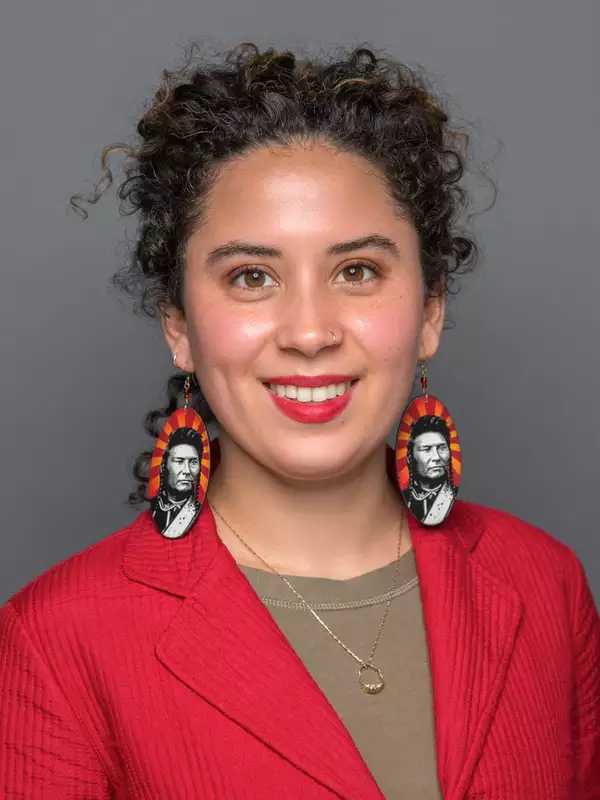 Natalia Ortiz
Term Assistant Professor
Department
Office
Contact
Natalia Ortiz (she/her/ella), a mother of two, and a Chilena-Riqueña native New Yorker was educated in the public schools of New York City and brings fourteen years of experience as a classroom teacher, university professor, racial equity practitioner, coach, mentor, organizer, writer, and facilitator. She is a former founding social studies teacher at a transfer high school located in Brooklyn, NY. She has coached professors with the implementation of writing and student centered pedagogy as a Writing Across Curriculum Fellow at LaGuardia Community College. In addition, she has taught both undergraduate and graduate students in Social Studies Education as part of the Curriculum and Teaching program at Hunter College. Most recently, Natalia served as the Director of Programs at the Center for Racial Justice in Education (CRJE) and as an Equity Transformation Specialist with Courageous Conversation working with educators in developing a racial equity practice.
Along with her work in schools and academic institutions, Natalia is a board member of the Education for Liberation Network, a national coalition of teachers, community activists, researchers, youth and parents whose aim is to help improve the practice of education for liberation by bringing people together to learn from each other's experiences. She is also a core member of the New York Collective of Radical Educators (NYCoRE), a grassroots organization that fights for social justice inside and outside the classroom. Natalia is a passionate educator and parent who believes change is necessary and possible in order to ensure equity for all children in New York City.
Natalia co-authored an article titled, "Critical Professional Development: Centering the Social Justice Needs of Teachers", in the International Journal of Critical Pedagogy and is featured as one of the four teacher activists in Keith Catone's recent book, The Pedagogy of Teacher Activism. She also has been invited to speak on panels, present papers/workshops and give keynote addresses at academic institutions and conferences such as the American Education Research Association's Annual Conference, Harvard Graduate School of Education's Alumni of Color Conference and Teachers College, to name a few.
Natalia received her Bachelor's degree in Latin American Studies from Wesleyan University, her Master's Degree in Education from the Harvard Graduate School of Education, and her PhD in Urban Education at The CUNY Graduate Center.
When Natalia is not educating, facilitating or organizing, she is dancing, spending time with loved ones, travelling or thinking about travelling and loves theater.